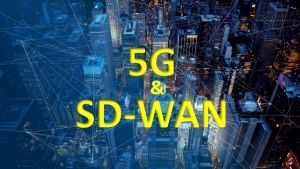 OMNI-HUB® Introduces 5G option for Software Defined WAN
Tactical Wireless (TWL) introduces 5G as an option for the higher end OMNI-HUB®  units such as the Ultima Quad.  This will provide options to add in 5G, as it becomes available across the country, to the circuits that make up part of the network bonding in our products. Over  the next year we expect the 5G  option will extend to the lower end OMNI-HUB® devices.
5G promises download speeds over 1Gbps. This is at least 10x faster than the typical 4G-LTE speeds of 100-200Mbps and faster than dedicated broadband services. The 5G network also promises significantly lower latency compared to previous generations: potentially down to an imperceptible 1ms delay compared to around 20-50ms delay typical of 3G and 4G networks.
The downside of these speeds and latency is the need for smaller cells and, in some frequency bands, line of site to the cell. Therefore 5G is likely to be only in high density population areas for some time.
Our LTE-A offerings are available in all products across the board now and provide good future proofing.