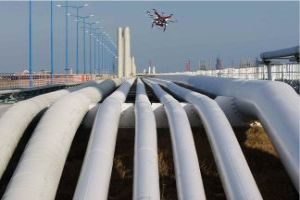 TWL has integrated its technology with drones and survey devices.  TWL has a partnership arrangement with a high-performance ground penetrating radar supplier and a survey company. TWL has provided:
The ability to replicate the screen of any local laptop that is monitoring the survey using Omni-Route® Mini Plus and Omni-Route® Duo Plus.
A  TWL router can be fitted to the unmanned ground, air or water vessel payload and the unit can be streamed over Omni-Hub.Net, to be monitored anywhere via an Omni-Route® or OMNI-HUB® on Omni-Hub.Net or via an IPSec VPN to the central hub of Omni-Hub.Net.
The OMNI range can be used in a range of surveying operations. These include: