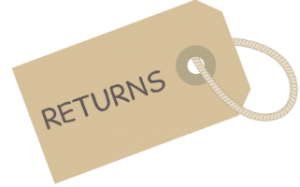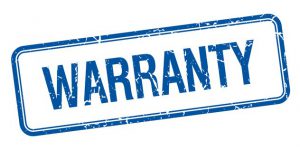 If a customer wishes to return a product to Tactical Wireless Limited (TWL) for credit, repair, upgrade, or servicing please follow the following steps:
The RMA team will evaluate the RMA request and provide an RMA number when the RMA is authorized.
Customer must return the products, following guidelines indicated in the RMA form and under the conditions set out below.
TWL will issue return, repair, replacement or credit once the RMA return is processed.
Warranty matters are also set out here.
TACTICAL WIRELESS RESERVES THE RIGHT TO CHANGE RMA POLICIES AT ANY GIVEN TIME.
POLICIES BELOW ARE SUBJECT TO SPECIFIC SLA AND THE TOP LEVEL TERMS AND CONDITIONS.
All RMA requests require the TWL RMA Request Form to be completed to obtain an RMA number and return instructions.
Do not return the item(s) without an RMA number.
Items received by TWL without an RMA number will be subject to return postage costs and handling fees.
The basic warranty offered by TWL will be 24 months from the date of delivery or installation and will be a Return To Base (RTB) procedure. Extended warranties are available and these can be for fixed periods, eg, 5 years, or on a rolling annual subscription basis.
TWL's confidence in the reliability of its products following extensive testing over several years and at least 100,000 miles of vehicle borne operation allows us to provide a standard product warranty of twenty-four months following delivery and installation even though the sub-systems and components which comprise most TWL hardware products have warranties of twelve months.
Within the period of the warranty / extended warranty, TWL will provide customers with software support including critical and advisory updates.
The warranty shall be void:
If the product has no serial numbers
If any tamper proof label has been broken, removed or manipulated in any way
If in TWL opinion the unit has been modified or damaged
Warranty is void if the product is improperly used or mishandled.
Products damaged due to improper packaging when returned are subject to refusal.
A product is declared OOW if it has developed a fault outside of its warranty period. Contact our support team to see options that are available to you. All Out of Warranty (OOW) products returned for repair are subject to diagnostic fees and repair charges.
Defective products returned will be repaired or replaced with an equivalent product. Accessories should be sent if related for problem analysis.
Service fees may be applicable if the product is OOW.
TWL reserves the right to replace the returned unit with a more up to date model.
If a unit is considered to Beyond Economic Repair (BER) before, or during, the repair process TWL will contact you before incurring any more cost.
It is necessary that a backup of the settings, software, and data on your unit and on any other storage device(s) in the system be done before TWL provides services to you. You understand and agree that TWL is not responsible for any damage or loss of software or data. Any unit returned to you will be set at default and may have updated Firmware/Software.
The Customer is responsible for all incoming shipments and TWL is responsible for outgoing shipments in all cases except OOW. Outgoing shipments will be done using  TWL preferred transport method. If a different method is requested, the Customer will be responsible for outgoing shipment costs. Items with COD or freight collect charges will be refused. See table below for shipping cost responsibilities.
RMA Case                                                   Customer to TWL                TWL to Customer
OOW                                                            Customer                               Customer
Credit on Defective Product                    TWL                                       TWL
All other cases                                           Customer                                TWL