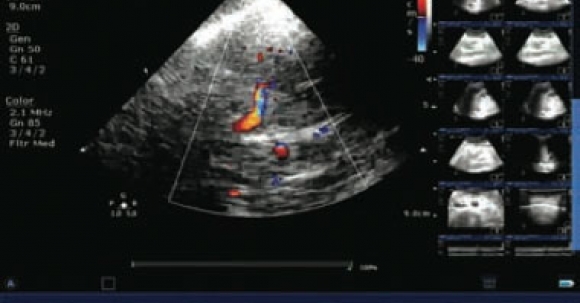 Crossfire - TWL has an exclusive arrangement to sell Crossfire outside of NAFTA
On Friday 7th March 2014, TWL carried out connectivity tests in Inverness, streaming ultrasound images. The live images from two ultrasound machines in turn were streamed from an ambulance, through an OMNI-HUB® to a local laptop, to replicate a control centre.
The images were visible at TWL's development facility in Desford, Leicestershire, via a second networked OMNI-HUB®. A paramedic carried out an investigation on a patient, including cranial and trauma scans.A physician remotely viewed the scans on an iPad, connected to TWL's network. These images were of sufficient quality to enable the physician to direct the paramedic on probe positioning.